About
Gayle Kirshenbaum
A theatre lover for many years, Gayle has held posts as the resident theatre critic on air for the Ted Webber show and WZRD at Northeastern Illinois University – as well as writing  reviews for This Month on Stage. A consummate Renaissance woman with a fiery entrepreneurial spirit, she owned a successful catering/restaurant business in the 80s, several hot dog carts, and works as a Registered Nurse when she isn't gracing the plush velveteen seats of Chicago's greatest. In her free time, Gayle loves to  travel (although not as often as she would like to do) kayak, and is learning to play guitar. She has some special friends n her life that she enjoys spending time with.
You can reach Gayle at gkirshenbaum@sbcglobal.net
Frank Meccia
By day and frequently well into the early morning hours, Frank is a Cardio-thoracic Physician Assistant. When he is not performing surgery and saving lives, his time is spent with family and friends. He was previously on theboard of directors of Bonaventure House (an organization for people living with AIDS). In his free time he enjoys SCUBA diving, golf, opera, cooking  good wine and traveling. He has recently had a career change and will become a flight attendant for Go Jet.
You can reach Frank at chgotheater2@aol.com
---
REVIEWERS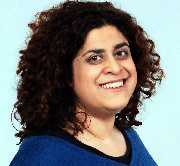 Angeli Primlani is an internationally experienced journalist and playwright. She was a culture and features writer for The Prague Post and has worked with theater companies in both North America and Europe. Her short play "Night Shift" was performed by Rasaka Theater Company in 2009 and she was a contributor to "Yoni-Ki-Baat" in both 2009 and 2010. She received a 3Arts Fellowship in Theater Arts in 2010. In December, 2011 she became the Artistic Director of the newly formed Accidental Shakespeare Company.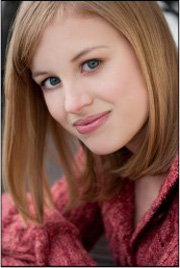 Darcy Rose Coussens is a student at Northwestern University majoring in theatre and minoring in dance. In addition to performing in and choreographing for several productions on campus, she may be found teaching dance to children of many ages in nearby suburbs. Originally from Chicagoland, Darcy grew up performing professionally in the Windy City and also writes a bi-weekly column about theatre in Chicago for TheaterMania University at www.theatermania.com/author/index/306. You may reach her at darcyrose2014@u.northwestern.edu.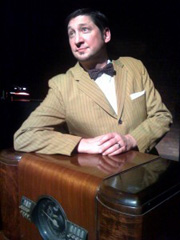 Lazlo Collins has been in Chicago most of his adult life. He has been richly involved in many theatrical processes. Through directing, acting, set design, costumes, property design and management, Lazlo brings a diversity of knowledge and experience to his work. Lazlo's passion and love for theater fuels his need to let others know of the great theater in the windy city. He feels Chicago theatricals constantly amaze him through their breadth and diversity of talent. He lives a quiet life with his dog, and can be seen around town sampling his favorite craft beers when he is not in the theater.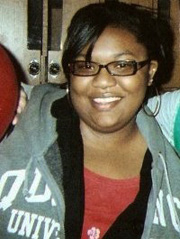 Kayland Smyth is a Quincy University (QU) graduate with a degree in Communications with concentrations in Public Relations and Journalism. During her undergrad career at QU she was a reviews writer and section editor for the Falcon school newspaper. She loves writing and wrote, produced and directed her first staged production in April of 2012. She has written several short stories which she hopes to one day bring to the television and movie screens. When not writing she enjoys experimenting with different recipes making them her own creations. She can be reached at kayland.smyth@yahoo.com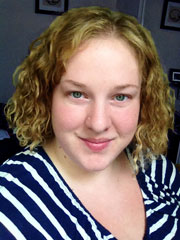 Cat Wilson recently moved to Chicago after receiving her MFA in lighting design from Carnegie Mellon University. She has worked in a wide variety of theatrical environments from opera festivals to experimental works in a tailor shop. In addition to lighting, she has worked in costumes, scenic, stage and production management, and run crew, and is now excited to review the wonderful work going on in Chicago. You can contact her at cat@catwilsondesigns.com or visit her website at www.catwilsondesigns.com.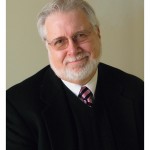 COLIN DOUGLAS is an AEA actor, director and freelance theatre critic
living in the far northern suburbs, but who spends quite a bit of time
in the city. A retired teacher and librarian,Colin works
part-time as an AEA monitor for professional auditions in and around
the Chicago area. In addition he works part-time at Barnes & Nobles in
the Kids and Teen Department and is an avid reader. When not in a
theatre, a bookstore or traveling to New York City and beyond, Colin
can be found at home cooking and playing with Charlie, his best friend
and an English Springer Spaniel rescue.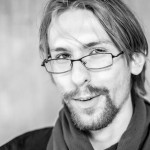 Bio: A native of Boise Idaho and professional storyteller, Kemper comes to Chicago & environs to study Theater at Northwestern University. He is pleased to be in the city of broad minds and big ideas and likes nothing better than sniffing out some hidden gem of a performance.